Mitsumi Housing Pvt. Ltd. has received an overwhelming response to its Weekly Webinars every Wednesday that focuses on introducing the advantages and benefits of Light Gauge Steel Framing(LGSF). This webinar is based on how Light Gauge Steel Framing Technology can help your business and clients in situations during Covid times.
If you are an Architect, Contractor, Applicator, or anywhere related to the construction, solar & modular industry and would like to know more about LGSF technology you are most welcome to meet us every Wednesday.
You are invited to attend the online webinar every Wednesday on Google Meet at 11:30 am. The webinar will be followed by a live FaQ session.
Google Meet Webinar Link – https://meet.google.com/qto-kmsp-tdv?hs=122&authuser=0

Meeting ID – qto-kmsp-tdv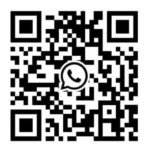 You are most welcome to invite other interested participants to the webinar.
You may connect with our meeting coordinator at the below connect details regarding the same.
FAQs on 'Light Gauge Steel Frame Tech' Webinar
What is LGSF Technology?
The concept of standardized light-framed residential buildings is to build more buildings in a short period with fewer resources. LGSF exterior wall has a lower U-value that results in better insulation behavior.
Why Webinar on LGSF Technology?
Online is the new normal. After the Covid-19 pandemic, it has become more convenient and preferable to attend the seminar online. Many potential clients including industry professionals want to know more about LGSF tech hosting a webinar with people from all across the country along with a live Q&A session with tech experts enables a greater understanding and learning experience. 
Who hosts these sessions?
This is a free orientation session powered by Mitsumi Housing Pvt. Ltd. These sessions are proposed to expand the knowledge and awareness of Light Gauge Steel Framing (LGSF) Technology in India.
Who will be the Speaker?
The webinar is hosted by the Mitsumi Housing Pvt Ltd team. We invite specialists like academicians, technical gurus, industrialists, and other domain experts as guest host. You will get to ask your questions to the experts and host at the end of the session because we believe in interactive learning through an infinite feedback loop.
What will I take from this session?
You will get to know everything about LGSF. All the W's like What, Why, When, Who, and How LGSF can be beneficial for your clients and your next project. We aim to clear all doubts and apprehensions about LGSF technology. You can also visit our Factory and become our associate for representing LGSF technology among your clientele. 
How can I enhance my business after attending the LGSF webinar?
The conventional methods are becoming outdated in specific construction in modern times. LGSF gives you the benefits of both new and conventional methods by using hybrid structures. Timely project completion, Labor cost reduction, and Zero wastage will save fortunes on your site. And many such tactical advantages. 
What benefits are in it for me when I become an Associate?
Get the first movers advantage in LGSF. You can have technical support from our finest technical team for all of your LGSF projects.  You will be supported in four ways 
Estimations
Design and Supply
Quotation & BOQ
Marketing and Tender Assistance
To know more click here
When and How Can I Attend this Webinar?
Webinar link – https://meet.google.com/qto-kmsp-tdv?hs=122&authuser=0

Meeting ID – qto-kmsp-tdv

Whats App Link: Click Here
Will I get a reminder for the session?
Yes. We make reminder calls and send emails and texts to all the invitees participating prior to the session.
If I miss the session will I get a recorded session?
Why watch recorded sessions where you do not get the chance to interact? We are conducting recurring sessions at regular intervals. Stay tuned to our websites for updates for the next one.