CM of Mizoram State inaugurates building made from Light Gauge Steel Frame (LGSF) in Serchhip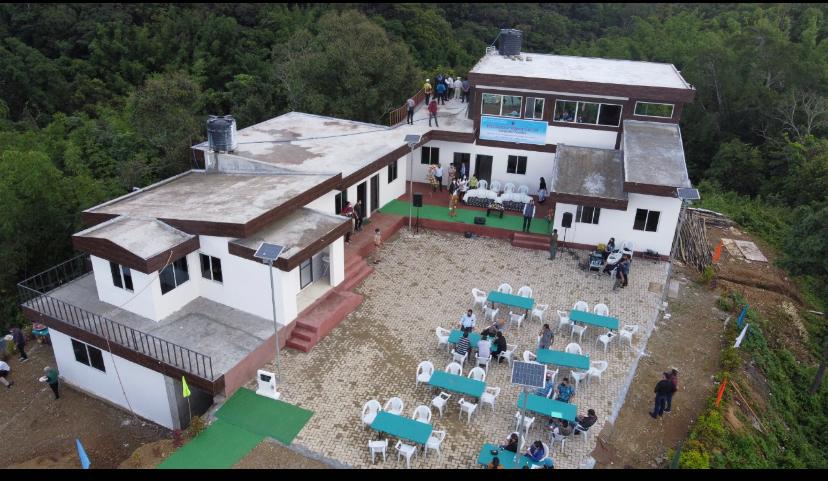 In the Serchhip District of Mizoram the Hon'ble Chief Minister of Mizoram Pu Zoramthanga inaugurated the Integrated Tourist Circuit. The sports minister of state Pu Robert Romawia Royte was present in this event along with other state dignitaries.
This complex has guest house building, car parking, natural trail etc. This complex will carry out adventure tourism activities under Mizoram Aero Sports Association (MASA) Gen Hq in Aizawl. This will be utilized as a world class flying site in paragliding sports.
About the Pre Fab LGSF Building in Serchhip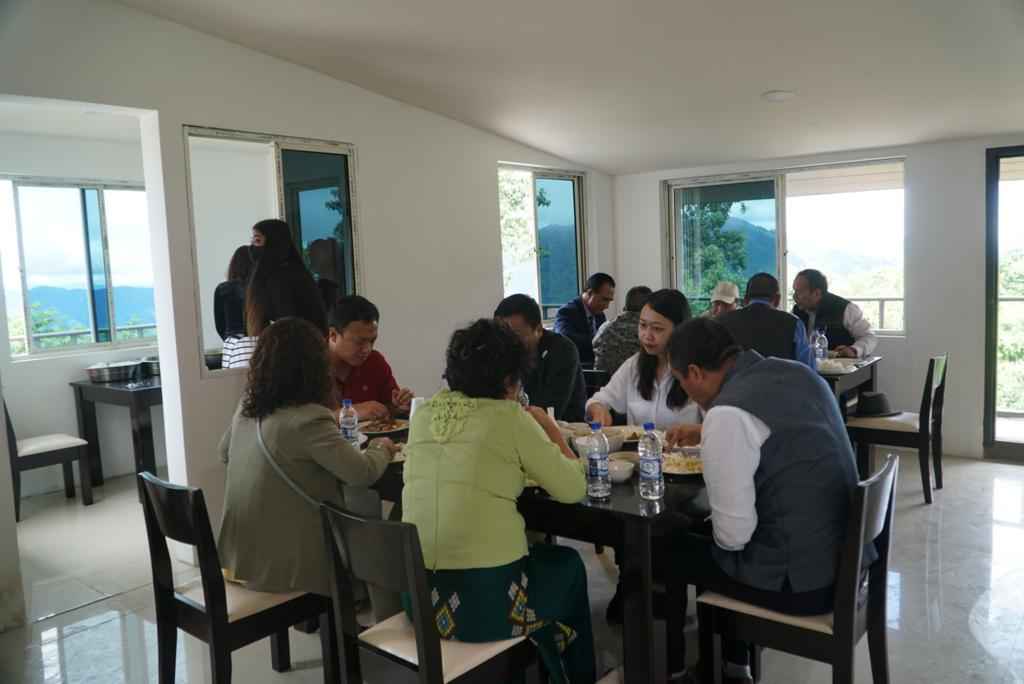 This building is made from Light Gauge Steel Frame (LGSF) technology hybrid with Pre Engineering Building (PEB). The high strength and rust proof steel is supplied by Galvastrong, a brand by Mitsumi Housing Private Limited: India's largest LGSF Factory. The walls are made from Fibre Cement Boards (FCB) for better thermal insulation. Construction of this building has been successfully completed by the efficient hands of Evergreen Pre Fab Solution under Mr Vanlalliana Jathang.
This building complex is designed to withstand the earthquake of high magnitude. This Integrated Tourist Circuit is located on 20 – 30 degree slope on the hill top. Successful construction of this building complex has opened up the door for rapid and safe construction technology LGSF in North East hilly areas which lies in the earth quake zone V.
Become an Turnkey Solution Provider (TSP) of Light Gauge Steel Frame Buildings : Sign up
Mitsumi in Tripura Agartala
Read More about PMAY Urban LHP – Tripura project here
Mitsumi in Mizoram Aizawl
Mitsumi Housing Pvt Ltd ( MHPL ) has entered state Mizoram in North East region of India with its advanced technologies like Light gauge steel frame and Hybrid construction. A completely sponsored Summit was organized by Evergreen Pre fab Solution, Aizawl on 21st January 2021, the summit was organized to introduce to the market the details of the technology and how it is beneficial to the end users.
Mizoram is known for its evergreen hills and dense bamboo jungles, it also called the Land of Blue Mountains, it is because of the mountainous terrain that one finds it difficult to develop a comfortable and luxurious house with ease. By bringing the LGSF in North East in Mizoram we are going to develop every corner of the state with houses that can be build fast and safe.
LGSF is 100% reusable and the waste is less than 1%, and also 100% non-combustible source of steel and good for the environment. LGSF builds quicker and takes less time in construction compared to traditional building methods. LGSF also cost less in maintenance which makes it look always new from outside and inside.
Light Gauge Steel Frame (LGSF) construction technology also helps in green building and is good for the environment. LGSF has many benefits of its own, and the main one is its affordable Pricing.
To produce LGSF, Mitsumi Housing Private Limited ( MHPL ) uses High Tensile 550MPA Steel which is of the highest quality and best suited for Earthquake-prone regions like Mizoram. The steel's high ductility makes it the best construction material for earthquake resistant design.
Positive connections and the strength of steel provide great protection against earthquakes and hurricanes. And its lighter structure with stronger connections results in less damage from the seismic force.
The Hybrid Construction Technology used for High – Rise / Multi – Storeyed Residential Buildings. It is the combination of PEB (Hot Rolled Steel) and Cold-Formed Light Gauge Steel Construction.
The summit was covered by renowned news and media houses like Aizawl post, Vanglaini, Zonet and some Local News channels. And to get updated with every news about the project connect with us on our website.